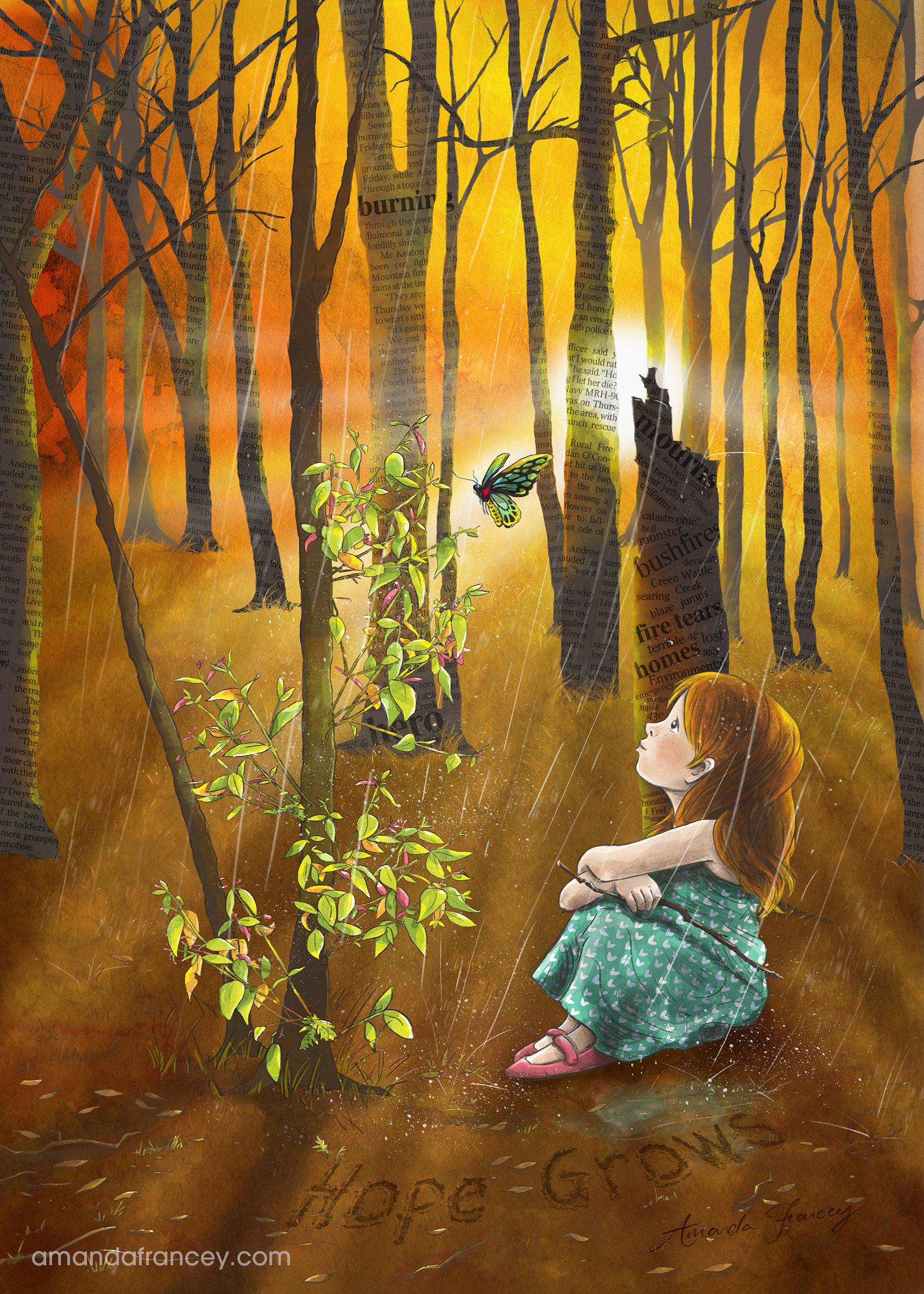 This illustration is a mix of watercolour textures, newspaper clippings from December 2019 Australian bushfire stories, and the rest was hand painted digitally, using Photoshop and my Wacom drawing tablet. During the initial sketches, my daughter suggested the girl could be holding a stick with the words 'Hope Grows' scribbled into the dirt. As you can see, I was quite taken by the idea. 
In the midst of the 2019-2020 Australian bushfire crisis, I was motivated to create this illustration. While I was feeling disheartened at the time, I didn't want my artwork to project doom and gloom, so I imagined a turning point, when devastation and new hope cross paths.
Click here for more....