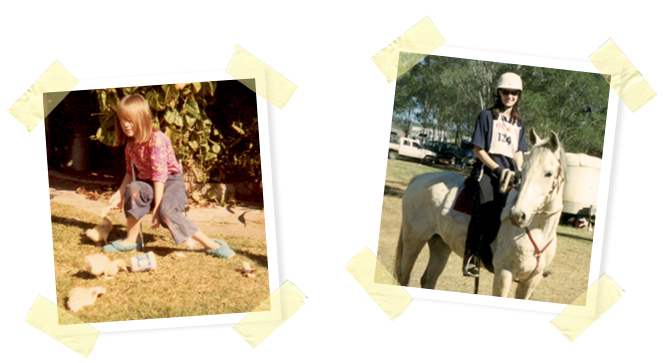 Amanda spent much of her childhood daydreaming, drawing pictures and riding ponies, while growing up on the leafy edges of Brisbane, Australia.
As the daughter of a comic strip artist / screen printer, Amanda was always inspired and encouraged to draw. Her scribbles were often found on reams of t-shirt card, in school books and occasionally appeared mischievously on classroom blackboards.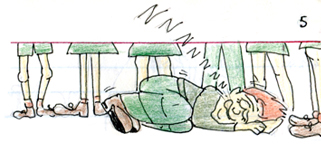 Her talent was first recognised in primary school after winning Best Story for a story book competition during Book Week of 1986. Recognition for her art continued throughout her secondary years by receiving the Minister's Awards for Excellence in Art Education certificate two years running.
Inevitably, Amanda went on to study at Queensland College of Art and began her career as a creative. After more than a decade working in graphic design and art direction, Amanda's passion for illustration was reignited by the imaginations of her own children. Her illustrations have appeared on cards, stationery and packaging, as well as gracing the walls of children's rooms all over the world.
Amanda soon turned her attention to her childhood dream of illustrating children's books and has since illustrated,
Jonathan!
written by

Peter Carnavas

(Feb 2014),
Onesie Mumsie
written by Alice Rex (April 2015) and

Take Ted Instead

written by Cassandra Webb (April 2016).
More recently, Amanda moved back to the leafy edges of Brisbane, where she lives among the gum trees with her husband, three children and a very bouncy dog.
Member
of
CBCA

Children's Book Council of Australia


SCBWI

Society of Children's Book Writers and Illustrators


ASA

Australian Society of Authors                                                                                                                     
Booklinks
BIG Brisbane Illustrator's Group
Unspectacular quirks
Amanda's fiercely afraid of harmless moths and only a teeny afraid of deadly spiders.
She dislikes screaming frogs so always dunks chocolate Freddos head first into tea.